Solution Group
Products
Services
Integration
Automation
pack

bundle

unitize

warehouse

transport
Regional Availability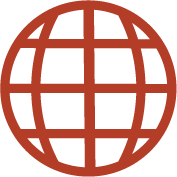 Re-usable airbags which can work for loads up to 14 tons.
Multiple Use
Can be used multiple times
User Friendly
Lightweight airbags, easy to handle and easy to use
Reduce Cargo Damage
Premium materials provide high wet strength
High Quality Valve
Allowing for swift inflation and deflation
Reuse Airbags
The environmentally friendly, are manufactured from 100% recyclable materials consisting of special paper to maximise strength and provide a low weight as well as this there are three layers of PE quality film which is coextruded. Reuse is used to secure cargo, which is to be transported by sea, container, rail or road and is at risk of being exposed to loads up to 14 tons. The empty airbag should be placed in the gaps between the cargo and inflated using compressed air. The airbag assumes the precise shape of the gap and supports and stabilises the cargo effectively during transport.
Features and Benefits
High Friction
Due to the high friction materials the airbags stay in position during transit.
Simple Deflation
Easy to deflate. When deflated the airbag can be rolled up and used again.
For all Climates
Suitable for use in all climatic conditions and can withstand up to 90% (RH) humidity at 60 degrees Celsius.
Working Pressure
The maximum recommended working pressure is 0,25 bar (3,6 psi). Compared with the high bursting pressure this gives a security margin of factor 3-8
depending on the gap.
High Strength
The maximum load depends on the size of the airbag and the gap between the cargo see the table below.
Technical Specifications
Weight and Dimensions




Size in cm
60 x 110
85 x 120
100 x 120
100 x 150
100 x 185
100 x 220
120 x 240
Pcs. per carton
40
30
25
20
20
15
15
Pcs. per pallet
320
240
200
160
160
120
120
Gross Weight/cart.
18.5
20.3
19.7
19.4
23.2
20.7
33.9
Gross Weight/pall.
160
175
170
167
198
178
294
Inflation and Deflation Times
60 x 110
Standard
11 seconds
60 x 110
Quick
8 seconds
60 x 110
Deflation Time
11 seconds
100 x 220
Standard
46 seconds
100 x 220
Quick
35 seconds
100 x 220
Deflation Time
43 seconds
In the table above filling time is based on a 3/4" hose and a pressure of 4 bar (56 psi). Maximum recommended airline pressure 8 bar.
Maximum Load
Size in cm
60 x 110
85 x 120
100 x 120
100 x 150
100 x 185
100 x 220
120 x 240
Load in tons in a gap of:
10 cm
3.5
6.5
7.0
9.0
12.0
14.0
14.9
20 cm
1.5
3.4
4.0
5.5
7.0
9.0
10.1
45 cm




0.5
0.9
1.2
1.5
3.0
Max. gap in cm
25
37
45
45
45
45


Solution Group
Products
Services
Integration
Automation
pack

bundle

unitize

warehouse

transport