Solution Group
Products
Services
Integration
Automation
pack

bundle

unitize

warehouse

transport
Regional Availability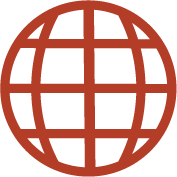 Dri-Pack clay desiccant bags are used to preserve moisture and sensitive goods.
Long Lasting
Lasting up to three times longer than chemical desiccants
Multi Application
Dri-Pack can be used across multiple industries in trade, commerce and industrial
Limit Damage
Dri-Pack is a simple economical solution to minimise moisture damage
Humidity Indicators
It is possible to provide Dri-Pack with humidity indicators, identifying the saturation point via discolouration
Dri-Pack
Used to prevent moisture from sensitive goods inside packaging during transport and storage within containers. The clay desiccant is used to absorb the water vapour from the environment. Clay is a natural mineralogical product not biodegradable, not modified. Dri-Pack is pH neutral and provides absorption over time. The Dri-Pack desiccant does not affect flavours and fragrances, making this a great desiccant to be put inside food product packaging. Dri-Pack offers a simple and low cost method for long lasting protection. All pack sizes of Dri-Pack can be equipped with a suspension system and/or a moisture indicator. This desiccant combines durable protection with low cost and ease of use.
Features and Benefits
A Packaging Desiccant
Used in industrial packaging units such as boxes, cardboard boxes and crates. Dri-Pack is composed of sintered clay and is used to protect all types of packaged goods.
Available for Small Packages
Can be used in very small packages, works up to three times longer than chemical desiccants.
Top Value
A cheaper and simple solution to prevent damage caused by moisture in comparison of other chemical desiccants.
Technical Specifications
| *DIN Unit | Minimum Desiccant Performance (g) |
| --- | --- |
| 1/12 | 0.5 |
| 1/6 | 1 |
| 1/3 | 2 |
| 1/2 | 3 |
| 1 | 6 |
| 2 | 12 |
| 4 | 24 |
| 8 | 48 |
| 16 | 96 |
| 32 | 192 |
* A given quantity of desiccant which adsorbs at least 6.0 g of water vapor at 40% of R.H. at 23°C. The measure of the absorptive capacity of a desiccant bag is the number of contained desiccant units.
Solution Group
Products
Services
Integration
Automation
pack

bundle

unitize

warehouse

transport