Solution Group
Products
Services
Integration
Automation
pack

bundle

unitize

warehouse

transport
Regional Availability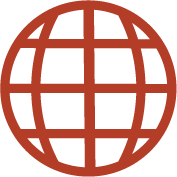 Environmentally friendly high performance container moisture absorption.
Eco Friendly
It is possible to dispose of Hygro-Gel as any other regular waste
Space Saving
Specially designed to fit into cavities and corrugated container walls to save space
High Quality
Capable of absorbing moisture up to 360% its own weight with an air humidity of 80%
Time Saving
Simple and quick to install and remove
Hygro-Gel
Absorbing 360% of it's weight in water, our industry leading bags use calcium chloride to absorb container moisture with maximum efficiency. The water absorbed forms as a gel, eliminating typical leakage found in traditional desiccants. Hygro-Gel uses over 60% of calcium chloride as the active ingredient, approved for use within the agricultural market. Performance engineered with European sourced raw materials for faster, better humidity capture.
Solution Group
Products
Services
Integration
Automation
pack

bundle

unitize

warehouse

transport
Technical Specifications
Product
Weight (g)
PCS/ Carton
Cartons per Pallet
Pallet size (mm)
DIN Norm Class B
Bag Type
Hygro-Gel 2Kg Strip
2,000
6
84
1000x1200x2008
Dust Free
Tyvek® Laminate and cover
Hygro-Gel 1200Kg Strip
1,200
9
84
1000x1200x2008
Dust Free
Tyvek® Laminate and cover
Hygro-Gel 1000Kg Strip
1,000
12
84
1000x1200x2008
Dust Free

Tyvek® Laminate

and cover

Hygro-Gel 750g Strip
750
12
84
1000x1200x2008
Dust Free
Tyvek® Laminate and two adhesive
Hygro-Gel 500g Strip
500
20
96
1000x1200x2003
Dust Free
Tyvek® Laminate

Hygro-Gel 300g Strip
300
24
96
1000x1200x2003
Dust Free
Tyvek® Laminate

Hygro-Gel 2Kg Blanket
2000gr
10
42
1000x1200x2250
Dust Free
Tyvek® Laminate cover and two adhesive