Solution Group
Products
Services
Integration
Automation
pack

bundle

unitize

warehouse

transport
Regional Availability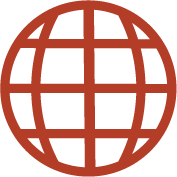 Seal and buckle joints are used for steel and plastic strap to attach strapping ends together.
Maximum
Hold
Several seal options to provide maximum holding power
Rich
Tradition
Signode seals have a long history in a variety of different applications
Specially
Shaped
Shaped to produce maximum frictional forces on the strapping
Application
Specific
Joints can provide holding power for both light and heavy-duty applications
Seals and Buckles
Seals and Buckles create strapping joints on steel or plastic strap, and joints are used to hold tensioned strapping ends together and help prevent the straps from coming apart. Metal strapping joints include a seal with a notch or crimp joint, and plastic strapping joints include a seal with a crimp joint or a secured buckle.
Basic seal joint types
Signode manual sealers provide positive sealing action with minimal effort. Light and durable, they lock strap ends into a high strength joint.
Notch-type sealers cut into the seal and outer edges of the strapping, turning tabs down (down notch) or up (reverse notch). The strength of the notch joint comes from the mechanical interlock between the seal and strapping. Notch joints are typically used on waxed strapping in packaging and unitizing applications.
Crimp-type sealers press the edges of the strapping and seal into wavy crimps (they do not cut into the strap and seal) and are specially shaped to produce maximum frictional forces on the strapping. The strength of the crimp joint comes from the deformed seal creating high frictional forces. Crimp joints produce high static and dynamic joint strengths and are used on applications like carloading in which the strapped load is subject to severe impact.
Always use American Society for Testing Materials (ASTM D-3953) minimum break strengths for package design/safety factor purposes. For proper strap selection, contact your Signode sales representative.
Snap-on Seals
Snap-on seals are used primarily in notch joint applications. These seals can feature a grit coating on the inside to increase friction between the strapping and the seals. Snap-on seals are placed on overlapping strap ends during or after strap tensioning. These seals help to reduce application time in higher production environments. Used with: plastic and steel strapping
Thread-on seals
These seals are used on both crimp and notch joint applications. They must be threaded over the overlapping strap ends before the tensioning tool is applied. Generally used on bales, bundles and large strap sizes, thread-on seals are made for 1 ¼" – 2" (31.8 – 50.8 mm) strapping and can be used on both dry and lubricated strapping. Used with: steel strapping
Open-flange seals
A heavy-duty version of the snap-on seal which is used to join heavier gauge steel strapping. Similar in construction to a snap-on, open flange seals feature one flange that angles more toward the center of the seal. These seals can be applied with several different sealers, providing both crimp and notch joints. Used with: steel strapping
Push-type seals
Ideal for round or irregular shaped bundles, push-type seals are used with a push-type tensioner to secure steel strapping. The flanges on a push-type seal completely overlap so both strap ends must be manually pre-threaded through the push seal before tensioning. These seals are usually crowned to prevent them from migrating too far into the hand tool during tensioning. A reverse notch joint is typically used to secure push-type seals. Used with: steel strapping
Microgrip® Seals
Microgrip seals are used for severe impact applications using waxed strapping. Microgrip seals are coated inside with a high-friction grit which bites through the wax to provide maximum holding power. Used with: steel strapping
Nestack® Seals
Nestack seals used for plastic strapping applications are interlocked by small nibs and recesses, allowing the operator to break off as many seals from the stack as needed. Designed for use in seal magazines of combination strapping tools and machines. They are packaged in a tray that can be conveniently placed at any strapping station. Used with: plastic strapping
Not available in EMEA.
Note: The 58/34 AMP Seal is designed to be used with either 5/8" or 3/4" wide strap and the corresponding 58 or 34 tool; NEVER use 5/8" wide strap in an AMP-1-34 or AM-34 tool.
Tooth Seals
Tooth seals are used for plastic strap applications and have teeth that dig into the lubricated surface of the strap to provide the necessary friction to keep strap joints. Bundles are held together with nibs that dig into poly beading. Used with: plastic strapping
Buckles for Plastic Strapping
For lightweight packages or bundles, 50 DL Signode Steelock and 50-SL Dylock buckles provide an economical method of joining plastic strap since they require no sealing tools.
Solution Group
Products
Services
Integration
Automation
pack

bundle

unitize

warehouse

transport