Solution Group
Products
Services
Integration
Automation
pack

bundle

unitize

warehouse

transport
Regional Availability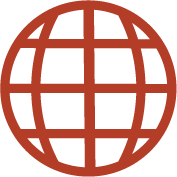 Mimawrap medium performance stretch film available for multiple use cases and available as a cast or blown film.
Quality and
Performance
All our stretch films are designed, produced and delivered with the highest grade of quality control.
Technical
Consultancy
Our film specialists provide audits to perfectly match the right film with the right machine and application.
Load
Securement
Our excellent technical team is at your service to suggest the best film for your use.
Sustainable
Research and innovation is always at the forefront of our manufacturing process ensuring we are making sustainable solutions.
Medium Performance Stretch Film
Mimawrap medium performance machine stretch film range is great for multiple use cases for heavier and irregular shaped loads. This versatile film offers superior toughness, puncture resistance as well as excellent abrasion and scuff resistance. Medium performance film available as a cast or blown film is designed to provide optimum elongation and work well for your every product need. Get a consistently high performance of stretch ability with silent unwind optimal for your wrapping needs.
Solution Group
Products
Services
Integration
Automation
pack

bundle

unitize

warehouse

transport
The Mimawrap Medium Performance Film Range
Mimawrap medium performance machine film is available in many lines including the BS, BSH and MP.
Film

Benefits

Thickness

Width (mm)

Recommended Pre-Stretch

Pallet Type Suitability

*See below

BS
The optimum blown film for high load stability, irregular shaped loads with excellent abrasion and scuff resistance.
15 / 17 / 19 / 22 / 30
500
Up to 290%
A, B and C Loads
BSH
A cast alternative to blown film for heavy duty and irregular shaped film.
15 / 17 / 19
500
Up to 270%
B and C Loads

MP
The all-round cast film specifically developed for industrial automatic wrappers.
12 / 15 / 17 / 20 / 23
500
Up to 250%
A, B and C Loads

*Pallet Load Types
Load which fits the pallet perimeter and is balanced center of gravity.
Asymmetric loads which are slightly unstable prior to wrapping and subject to crushing issues (product depending)
No construction pattern and very unstable before wrapping
Get in touch with our expert team to find out which Mimawrap product line is best for your business.