Solution Group
Products
Services
Integration
Automation
pack

bundle

unitize

warehouse

transport
Regional Availability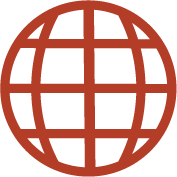 Composite polyester cord strapping for use in medium and light duty applications.
MakoSTRAP®
MakoSTRAP composite polyester strapping cord is designed for use in truck, rail and intermodal shipment applications. This product can be used for both load securement and bundling of light and medium duty products, manufactured in the USA and has approval for use from the AAR (Association of American Railroads). This product provides shock absorption during transit being stretch and break resistant. You can customise your MakoSTRAP composite polyester cord strapping with your company logo or custom messaging.
Features and Benefits
Easy to use
Fast application with one tool, easy to remove and dispose of and can be tensioned multiple times. This solution easily threads through a pallet.
High Strength
Can handle break strengths of up to 3500lbs, suitable for use on irregularly shaped products and loads. MakoStrap strapping cord is as strong as steel strapping but is 75% lighter.
Transport Methods
Designed for use in truck, rail and intermodal shipment applications in closed railcars, containers and trailers.
All Conditions
Designed for use and can handle ever changing weather conditions.
Technical Specifications
| Width (inches) | Coil Length (ft) | Break Strength (lbs) |
| --- | --- | --- |
| 5/8" | 2000 | 1200 |
| 3/4" | 1670 | 1400 |
| 1.0" | 1500 | 2000 |
| 1.0" | 1300 | 2700 |
| 1 1/4" | 770 | 3500 |
Downloadable PDF's
MakoStrap® is a trademark of Carolina Strapping and Buckles Company.
Solution Group
Products
Services
Integration
Automation
pack

bundle

unitize

warehouse

transport