Solution Group
Products
Services
Integration
Automation
pack

bundle

unitize

warehouse

transport
Regional Availability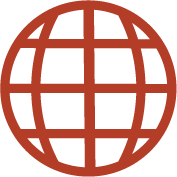 TransMat Rubber Friction Mat for load securement in rail, truck and intermodal.
AAR
Compliance
Approved for use by the Association of American Railroads (AAR)
Streamlines
Loading
Reduces loading and unloading time by at least 50%
Simplifies
Installation
Supplied in sheets or on perforated rolls depending on different applications
TransMat Rubber Friction Mat
TransMat Rubber Friction Mat, a bonded rubber friction mat, is designed to reduce load movement and cushion heavy materials during shipping. An efficient replacement for wood blocking and bracing, TransMat Rubber Friction Mat streamlines loading and unloading to significantly reduce labor and material costs.
Features and Benefits
Industry compliant
TransMat Rubber Friction Mat, approved and endorsed for use as load securement by leading transportation organizations including the AAR, FMSCA/DOT and CCMTA, helps to minimize load shifting during transport.
Highly durable
TransMat Rubber Friction Mat doesn't absorb or retain water and won't crack, peel or crumble, making it ideal for securing a variety of cargo in all different transportation modes.
Sustainable
Produced from recycled rubber tires, TransMat Rubber Friction Mat not only cuts down on damage and insurance claims costs, but also is a practical solution to reducing landfill waste.
Technical Specifications
Format
Width
Length
Thickness
Sq. ft. Sheet
Sheet/Pallet
Pallet Weight*
in.
in.
mm
ft.
Sheets
kg
lbs.
Strip
12
48
2
4.00
1,600
1168
2,575
Sheet

20
48
2
6.67
1,014
1224
2,700
Sheet

24
48
2
8.00
803
1179
2,600
Sheet

30
42
2
8.75
800
1270
2,800
Sheet

30
66
2
13.75
325
816
1,800
Sheet

48
48
2
16.00
402
1179
2,600
Sheet

48
52
2
17.33
371
1077
2,375
Strip
8
24
6
1.33
2,100
510
1,125
Strip
8
60
6
3.33
2,000
1213
2,675
Format
Width
Length
Thickness
Sq. ft. Sheet
Rolls/Pallet
Pallet Weight*
in.
in.
mm
ft.
Rolls
kg
lbs.
Roll - Perforated

20

1,900

2
3,173

2

1156

2,550

Roll - Perforated

30

1,900

2
4,750

1
861

1,900

Roll - Perforated

36

1,900

2
5,700

1
1034

2,280

Roll - Perforated

48

1,900

2
7,600

1
1360

3,000

Roll - Unperforated

12

650

3
650

3
442

975

Roll - Perforated

24

1,325

3
2,650

2
1202

2,650

*Estimated
Custom sizes and samples available on request*
Sheets: 20" wide and up to 70" long
Strips: 8" wide and up to 83" long
Thickness Range: 2mm up to 12mm
*Minimum order quantity requirements may apply to custom-sized products
Solution Group
Products
Services
Integration
Automation
pack

bundle

unitize

warehouse

transport