Solution Group
Products
Services
Integration
Automation
pack

bundle

unitize

warehouse

transport
Regional Availability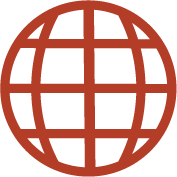 Single piece return air bulkhead that allows for multiple heights and allows easy access to the refrigeration unit to service.
Easy to Remove
Quick release hardware allows for easy access to the unit for cleaning and maintenance
Integrated
Pallet stops and debris screens are built-into the the bulkhead
Easy Access
Quick release hardware for easy access to the evaporator
Easy Installation
No straps or brackets needed to access reefer for cleaning or servicing
Solution Group
Products
Services
Integration
Automation
pack

bundle

unitize

warehouse

transport
Zephyr Return Air Bulkhead
The Zephyr Return Air Bulkhead was developed based on the experience and knowledge of our customers. Each aspect of this Return Air Bulkhead was planned and tested to meet functionality, convenience, design and performance.
Features and Benefits
Molded with extra thick material
Return air vents are close to trailer floor which allows for better return air performance
Fits Thermo King and Carrier units
Zephyr interlocks with removable pallet stops
Adjustable mounting height
Standard built-in screen included
Quick release hardware allows for easy access to the unit for cleaning and maintenance
All installation hardware included with each unit
No straps or brackets needed to access reefer for cleaning or servicing