Solution Group
Products
Services
Integration
Automation
pack

bundle

unitize

warehouse

transport
Regional Availability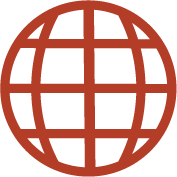 The UB1 Universal Bulkhead will fit multiple size refrigerated trailer height and widths. Ideal insulated bulkhead for refrigerated trailers.
Universal Fit
Fits virtually any size refrigerated or multi-temp trailer
Versatile Trailer Bulkhead
Able to move from trailer-to-trailer in a fleet and isn't dedicated to a specific trailer
Simple to Repair
Two-piece design allows for replacement of one side if necessary, instead of entire trailer bulkhead
Easy to Order
Universal fit so no trailer measurements needed when ordering the UB1 universal trailer bulkhead
UB1 Universal Bulkhead
Finally, there's a bulkhead that will fit multiple trailer heights and widths. We designed the UB1 Universal Bulkhead to be a light weight and simple to use trailer bulkhead solution. Most of all, it eliminates sizing hassles associated with conventional models. The UB1 allows you to move the unit from one truck to the other as needed, therefore cutting down on cost. Because our product is versatile, it is a great option for quick replacement when needed. Insulate your trailer easily and simply with a two-piece design perfect for refrigerated trailers, this trailer bulkhead has been designed with simple handles and flush mounted hardware to minimise product damage inside your insulated trailer.
Features and Benefits of UB1 Universal Trailer Bulkhead
The UB1 Universal Bulkhead fits virtually every trailer dimension, even older bowed trailers.
No trailer measurements are needed when ordering.
The 2" vinyl laminated 5mm corrugated plastic has an open cell foam core.
Our panel has the ability to bend and flex when hit, unlike other rigid core designs on the market.
With the two-piece design, you can replace just one side if there's damage instead of the entire unit.
The core is guaranteed against vinyl delamination for 10 Years from the date of delivery.
Superior insulating efficiency.
Flush mounted hardware prevents product damage.
Includes a 5 year warranty against wear on all 60 MIL UHMW scuff plates.
Technical Specifications
Specifications
UB1 Universal Bulkhead
Core

Panel Dimensions
2" Laminated
10 Year Warranty
48"W x 108H (Tall)
48"W x 100"H (Short)
Handles
Panel Weight
Webbed
40 lbs.
Scuff Plate
Height Variance
60 MIL UHMW
5 Year Warranty
97" - 106" (Tall)
89" - 98" (Short)
Flexible Top Material
Width Variance
Condura
88" - 98"
Solution Group
Products
Services
Integration
Automation
pack

bundle

unitize

warehouse

transport
Spring Top
The adjustable SPRING TOP material reaches from 97" to 106" in height or 89" to 98" in height.
Hook and Loop Straps
Hook and loop straps provide 10" adjustment in the width to a maximum of 99".