Solution Group
Products
Services
Integration
Automation
pack

bundle

unitize

warehouse

transport
Regional Availability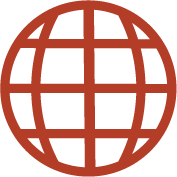 The Top Sheet Applicator (TSA) is designed for single, double or triple film rolls.
High
Productivity
Higher throughput by automatic top sheet feed and lay-down on pack
High
Flexibility
Different film widths and numbers of rolls can be added for more economic wrapping conditions
Robust
Design
Single power connection for simplified and lower maintenance requirements
Superior Load
Protection
Tight fitting covers, improved load finish and product protection while reducing film usage
Top Sheet Applicator (TSA)
The TSA is available in two models, model E and model D for single or double rolls and widths, offering different film rolls as well as a different numbers of cutters. The highly productive machine comes with an intuitive HMI enabling easy operation and the ability to customise to your needs based on the product requirements. Equipment on the machine include back tension rollers for film feeding, film fixing assembly for an increased accuracy of film cut off. The machine comes with standard programs a manual cycle, automatic and free-passthrough. In addition there are other options such as, machine guarding, light-guards, film-roll-empty pre-alarm, and machine platform all upon request.
Features and Benefits
Automatic Pack Processing
Automatic pack processing with a selection of correct film width and length, cut off and lay-down film onto package makes folding and stapling easier also reduces film usage verses manual systems.
HMI Control Panel
Control panel to provide easy operation of the top sheet applicator, all functions can be selected via the touch screen available in different languages with a simple menu structure for operator use.
Alert System
Alarm system for film roll ending to provide pre-end warning to minimise downtime of the machine and alert operators a change is required.
Durable Design
Heavy-duty and durable design, with mechanics facilitating easy and accurate film application.
Technical Specifications
Model Types:
Model E - Two film rolls of one width
Model D - Four film rolls of two different widths
| Specifications | Top Sheet Applicator (TSA) |
| --- | --- |
| Film Width Options (mm) | 1800, 2500, 3200, 3400 |
| Film Roll Diameter (mm) | Max. 500 |
| Film Roll Weight (Kg) | Max. 100 |
| PLC | Siemens S7 Series |
| Electrical Supply | 400 VAC, 50 HZ, 3PE |
| Pneumatic Connection | min 6 Bar |
| Minimum Conveyor Height (mm) | 470 |
Solution Group
Products
Services
Integration
Automation
pack

bundle

unitize

warehouse

transport