Solution Group
Products
Services
Integration
Automation
pack

bundle

unitize

warehouse

transport
Regional Availability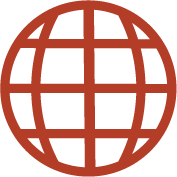 SP304-E Packstation is the complete 'end of line' solution.
Increase Packing Output
Automating the 3 flap folding operation as well as taping operation the SP304-E can support increasing production output
Simple and Portable
With no air or pneumatics the machine is easy to operate and portable to the best location for you
Single Mast
With a single mast design, it makes it simple to access and make machine adjustments to your specific needs
Customisable
The machine comes with multiple additional options to suit your packing operations and provide the packing precision for you
SP304-E
The complete 'end of line' solution. The SP304-E is a beautifully engineered Semi-Automatic case sealer with packing anvil. Providing quick changeover between boxes, fitted with single mast technology to easily access and make machine amendments.
The SP304-E can be integrated into an automated packaging line. To find out more how Signode can assist with automated solutions click here.
Features and Benefits
Up to 45% Efficiency
Gain a massive 40-45% packing efficiency as the SP304 E removes 6 flap folding operations away for the packer as well as the taping operation.
Portable End of Line Machine
With no air or pneumatics used within this machine it can be added to any end of line packing location, a portable solution.
Machine Options
Conveyor
Castors
Larger boxes
Top squeezers
Technical Specification
Specifications
SP304-E
Operating Speed (m/mm belt speed)
18.3
Weight (kg)
180
Closure Material
50mm pressure sensitive tape
Power
240 Volts, single phase
Case Capacity
Length Range (mm)
152 to 610
Width Range (mm)
114 to 508
Height Range (mm)
120 to 610
Note: Certain length/width/height combinations may not process due to unstable conveying conditions.
Solution Group
Products
Services
Integration
Automation
pack

bundle

unitize

warehouse

transport