Solution Group
Products
Services
Integration
Automation
pack

bundle

unitize

warehouse

transport
Regional Availability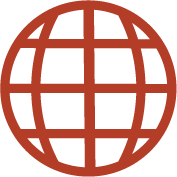 The versatile, vertical strapping machine available with multiple options and simple to configure into any packaging line.
User Friendly
The user friendly design facilitates simple changes on the settings panel to control the operations
Robust Design
A robust design with low maintenance and intuitively developed parts
Powerful Operation
Quick and powerful operator with a high overall equipment effectiveness
Energy Saving
Developed with Green Tech, the strapping machine minimises power consumption
SMB Multi
The SMB Multi is a versatile vertical strapping machine that can be used in multiple industries, including corrugated cardboard, paper, building materials, mail and logistics as well as for a variety of foods. The heat seal tensile strength of the welded joint is approximately 80% of the breaking strength of the strap. The SMB Multi is a multi use-case vertical powerful machine which can be utilised with varied strap widths to suit your packaging needs.
Features and Benefits
Direct-Access Technology
Direct access to the strap in the strap drive is possible, leading to quick opening without tools via a control lever. This results in a speedy and time efficient method for operators to deal with any possible errors; work continues instantly following the strap drive being shut.
Minimise downtime
Downtime is lowered with the Anti-Strap-Loss-Function meaning strap being lost in the machine is easily prevented facilitating longer uptime. Making the machine resilient to malfunction in the packaging process.
Machine Options
Technical Specifications
| Specifications | SMB Multi |
| --- | --- |
| Single Strap Bundles per minute | 45 |
| Bundle width and height minimum (mm) Maximum is dependant on arch size | 5 / 55 |
| Strap Tension (N) | 325 with an option of 600 |
| Strap Material | Polypropylene |
| Power Supply | Wide Range Input 100-240V, 1AC; 47-63 Hz / Wide Range Input 380-520V, 3AC; 47 63 Hz |
| Temperature range in °C | 5 - 45 |
Machine Dimensions
| Arch Size WxH | 500 x 550 | 600 x 600 | 600 x 800 | 800 X 600 | 800 x 800 | 1000 x 1200 |
| --- | --- | --- | --- | --- | --- | --- |
| Arch Width (C on drawing) | 576 | 685 | 685 | 885 | 885 | 1054 |
| Arch Height (A on drawing) | 565/- | 623/- | 822/- | 623/- | 822/- | -/1241 |
| Arch Width (D on drawing) | 699 | 808 | 808 | 1009 | 1009 | 1174 |
| Arch Height (E on drawing) | 865/- | 924/- | 1122/- | 924/- | 1122/- | -/1492 |
| Separable Frame | Yes | Yes | Yes | Yes | Yes | No |
Solution Group
Products
Services
Integration
Automation
pack

bundle

unitize

warehouse

transport