Solution Group
Products
Services
Integration
Automation
pack

bundle

unitize

warehouse

transport
Regional Availability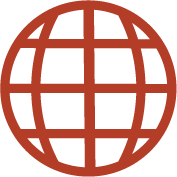 The Signode SIG-VCS TANDEM is an automatic squaring bundler, integrating a dual coil system, automatic strap change, dual-zone conveyors and a completely interlocked system.
In-line
Redundancy
Up to 36 bundles per minute with automatic refeed and bundle diversion technology to maximize production capacity
Lowest Total Cost
of Ownership
Robust machine design coupled with low maintenance simplicity to minimize costs
Operator-
friendly
Icon-driven HMI minimizes set-up time and simplifies operation and routine maintenance
Operational
Flexibility
Functional design, including Ethernet communication capabilities, allows for easy integration into production lines
SIG-VCS TANDEM Automatic Squaring Bundler
The SIG-VCS TANDEM integrates the latest in strapping technology to provide high-speed bundling capabilities with minimum production interruptions. Complete with standard features that include a dual coil system, automatic strap change, dual zone conveyors and a completely interlocked system, the SIG-VCS TANDEM provides unparalleled performance and uptime for corrugated bundling.
Features and Benefits
Minimizes production interruptions
The SIG-VCS TANDEM has standard built-in features, including auto strap change and bundle diversion technology, to keep production downtime to a minimum. When a coil of strap needs changing or if there is a misfeed, the integrated diversion system directs bundles to the operating unit until the other one comes back online, eliminating any downtime.
Simplifies maintenance requirements
For easy troubleshooting, the SIG-VCS TANDEM is equipped with patented easy access strap guides that require no tools for entry. Plus, a segmented strap chute with a lifetime warranty on the flaps and one wear part eliminate costly repairs and maintenance downtime. Service interval notifications alert operators to scheduled machine maintenance recommendations.
Provides production versatility
The SIG-VCS TANDEM can accommodate production changes quickly and easily. Integrated features for low-tension packages like a low-tension setting and strap ejector help ensure maximum package reliability despite changing production needs.
SIG-VCS TANDEM Options
Technical Specifications
| | |
| --- | --- |
| Cycle Rate Per Minute (Max) | Up to 36 bundles with squaring |
| Conveyor Speed | Variable from 0.19 m to 0.98 m (.65 to 3.2 ft/sec) |
| Strap Tension | Variable up to 311 N ( 70 lbs) |
| Strap Material | Polypropylene 5 mm embossed |
| Strap Seal Method | Heat seal |
| Electrical Requirement | 460 Volt, 16 AMP, 60 Hz |
| Environmental Condition | 4.4° to 43.3° Celsius (40° to 110° Fahrenheit) |
Machine Dimensions
| | |
| --- | --- |
| Frame Size W X H | 1650 mm x 600 mm (65" x 23") |
| Part Number | x55004T |
| Total Width Including Strap Coil | 2566 mm (101") |
| Total Height | 2032 mm to 2260 mm (80" to 89") |
| Inner Frame Height With Press Bar | 500.38 mm (19.7") |
| Tabletop Height | 787.4 mm to 1016 mm (31" to 40") |
| Front Stopper Distance | 152.4 mm to 1676.4 mm (6" to 66") |
| Arch Width | 2110.74 mm (83.1") |
| Squaring Plate Difference | 115 mm to 1650 mm (4.4" to 65") |
| Total Machine Length | 4419 mm (173.97") |
| Weight | 1552 kg (3420 lbs) |
| Bundle Width | 100 mm to 1650 mm (3.9" to 65") |
| Bundle Height | 20 mm to 480 mm (08" to 18.9") |
| Bundle Length (Min) | 150 mm to 2500 mm (5.9" to 98.4") |
| Bundle Weight (Max) | 50 kg (110 lbs) |
Solution Group
Products
Services
Integration
Automation
pack

bundle

unitize

warehouse

transport