Solution Group
Products
Services
Integration
Automation
pack

bundle

unitize

warehouse

transport
Regional Availability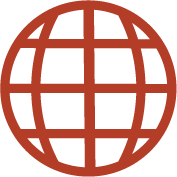 Pneumatic notch and crimp sealers for steel strapping.
RCNS, RCNS2 and NSP Pneumatic Sealers
Signode pneumatic sealers let compressed air do most of the work. They are used to achieve high production on heavy strapping, especially when seals are in awkward positions or whenever productivity must be maximized. These labor-saving sealers use a pistol grip design and are lightweight for easy one-hand operation.
Features and Benefits
Pneumatic powered
Easy to maintain and service
Durable all metal and alloy design
Technical Specifications
Model
Strap
Size
Strap
Thickness
Joint
Type
Tool
Weight
RCNS2-34
3/4"
(19mm)
0.025"-0.031"
(0.54-0.79mm)
Single
Reverse
Notch
9 lbs.
(4.1 kg)
RCNS2-114
1-1/4"
(32mm)
0.025"-0.031"
(0.54-0.79mm)
9 lbs.
(4.1 kg)
RCNS-250
2"
(50mm)
0.044"-0.050"
(1.12-1.27mm)
10 lbs.
(4.5 kg)
NSP-1435
1-1/4"
(32mm)
0.029"-0.035"
(0.79-0.89mm)
Single
Crimp
9 lbs.
(4.1 kg)
Solution Group
Products
Services
Integration
Automation
pack

bundle

unitize

warehouse

transport