Solution Group
Products
Services
Integration
Automation
pack

bundle

unitize

warehouse

transport
Regional Availability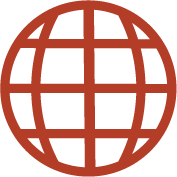 Signode brings you battery, pneumatic and manual combination tools for plastic strapping.
Combination Tools for Plastic Strapping
Signode provides multiple options for both tensioning and sealing of plastic strap, our combination tools can be used on both PET and PP strapping. Strap ends are joined with Signode's friction-weld process, eliminating the need for metal seals.
As well as pneumatic and manual options, Signode provides the showcase BXT3 Series for plastic strapping. A product designed to be reliability focused from robust construction, equipped with a touch interface allowing easy adjustments and real-time status updates, making consistent strapping easy for the operators.
Our pneumatic tools are designed for use in baling applications as well as providing strapping at higher tension levels. Ideal for use in both horizontal and vertical applications. The manual LPC plastic strapping combo tool is a manual combination tool for occasional and mobile use. It features fast and easy strap inserting as well as effortless tensioning and sealing.
Manual Plastic Strapping Combination Tools
| Model | Strap Width (mm) | Strap Thickness (mm) | Strap Type | Weight (Kg) |
| --- | --- | --- | --- | --- |
| LPC 13 | 13 | 0.4 to 0.7 | PET and PP | 2.3 |
| LPC 16 | 16 | 0.5 to 1.0 | PET and PP | 3.4 |
Pneumatic Plastic Strapping Combination Tools
| Model | Strap Width (mm) | Strap Type | Joint Type | Weight (Kg) |
| --- | --- | --- | --- | --- |
| VT-19 | 19 | PET | Friction-weld | 2.7 |
| VT-25 | 25.4 | PET | Friction-weld | 2.7 |
| VT-16HD | 15.9 | PET | Friction-weld | 4.8 |
| VT-19HD | 19 | PET | Friction-weld | 4.8 |
| VT-25HD | 25.4 | PET | Friction-weld | 4.8 |
| VT-32HD | 32 | PET | Friction-weld | 4.8 |
Solution Group
Products
Services
Integration
Automation
pack

bundle

unitize

warehouse

transport