Solution Group
Products
Services
Integration
Automation
pack

bundle

unitize

warehouse

transport
Regional Availability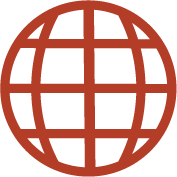 Polyethylene edge protection for paper and steel coils, coil edge protectors contour to the circumference of the coil protecting edges from strap damage.
OD and ID Protector Cut to Length
Highly Durable
Durable protection to protect coil edges
Waterproof
Polyethylene waterproof material help protect coils from moisture
Versatile
Comes in pre-cut lengths or continuous roll
Customizable
Standard and custom sizes available
Solution Group
Products
Services
Integration
Automation
pack

bundle

unitize

warehouse

transport
Plastic Coil Edge Protectors
Plastic coil edge protectors are used to protect the inner (ID) and outer (OD) edges of coils. OD protectors can be notched and scored to conform to the circumferences of the roll to keep them in position. They are available in standard or customized sizes. Plastic OD/ID protectors are a durable alternative to fiber and do not absorb moisture. The heavy-duty plastic ID rings offer an easier and faster installation for quick turnaround times.
Features and Benefits
Highly durable coil protection available in standard or custom sizes.
Waterproof plastic helps protect product from absorbing any moisture from protector.
Comes in pre-cut lengths or continuous roll. Operators do not have to cut-to-length.
Standard and custom sizes available. Fit to all size coils.
Technical Specifications
| Protector | OD/ID (Plastic) | ID Ring (Plastic) |
| --- | --- | --- |
| Leg Widths* | 2.5", 3" or 4" | N/A |
| Lengths* | 61" - 250" | N/A |
| Gauge* | .060 mil - .100 mil | N/A |
| Circumference | N/A | 16", 20", 24" |
*Custom sizes are available. Plastic ID rings are available in non self-holding, split ring and solid ring.