Solution Group
Products
Services
Integration
Automation
pack

bundle

unitize

warehouse

transport
Regional Availability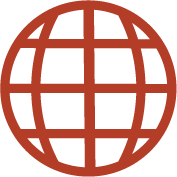 The Signode MHG has been specially designed of the high throughput and "no-failure environment" demands of the graphics industry.
MHG Signature Bundle Strapping Machine
Designed with a highly flexible modular design, which allows a wide range of machine options. It is ideally suited to fit into most OEM-built stacker designs either as an original unit or as a retrofit unit. It can be delivered as a side seal, top seal or bottom seal module to suit the stacker. The MHG is fast, reliable and easy to maintain and service. The modular lightweight design of both the strap feed and sealer module weighs under 12.5Kg making both easy to remove, replace and update while the signature log is being built.
Features and Benefits
Easy Strap Feeding and Modular Chute
Easy strap feed from a dispenser into a sealer unit head for reduced operator effort. Close chute flaps for positive strap feed, designed to fit most current stackers
High Production
High production throughputs to improve the overall production line speed and efficiency; maximum up-time due to a simple modular MHC which is easily changed. Change happens in less time than it takes to build a log providing more uptime.
Lower Cost of Ownership
Easy to service due to modular option, product has low maintenance needs meaning your costs are reduced.
Easy to Use
Roller system with an integrated PLC control panel supplied as a standard unit makes it easy to use and handle the MHG.
Technical Specifications
| Specifications | MHG Signature Bundle Strapping Machine |
| --- | --- |
| Pack Width (mm) | 200 to 480 |
| Pack Height (mm) | 111 to 320 |
| Pack Length (mm) | 500 to 1200 |
| Strap Tension (N) | Variable up to 150 |
Solution Group
Products
Services
Integration
Automation
pack

bundle

unitize

warehouse

transport