Solution Group
Products
Services
Integration
Automation
pack

bundle

unitize

warehouse

transport
Regional Availability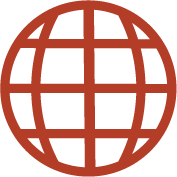 Water based cohesive available in a varieity of formulations chosen based on packaging surface characteristics
Application Flexibility
An array of product formulas for varying product applications virtually invisible with no tacky residue.
Minimizes Downtime
Automatically dispensed prior to palletizing adding no additional time to the load unitizing process.
Maximizes Load Stability
Holds loads firmly together throughout the transportation cycle.
Cost Effective Solution
Minimizes ancillary consumables.
LOCK N' POP P

alletizing

and Stabilizing Adhesives
LOCK N' POP, a non-toxic, water-based cohesive, secures packages together to eliminate side-to-side shifting, ensuring load stability throughout the transportation cycle. Stronger than stretch wrap and significantly less expensive, LOCK N' POP is an effective solution to help reduce costs, plastic and other materials, while providing maximum load stability. LOCK N' POP allows companies to reduce or eliminate their use of slip-sheets, corner boards, dunnage bags and stretch film, while increasing their pallet load stability during shipment. Superior to hot melt, LOCK N' POP is a cost effective environmentally friendly adhesive that works either by itself, or in conjunction with stretch wrap. Using compact, inexpensive and virtually maintenance free equipment, LOCK N' POP secures each box, holding packages together from the inside out, yet allowing packages to easily pop apart by simply lifting. The shear strength created by LOCK N' POP keeps packages from shifting side to side, virtually eliminating intermodal shipping damage. Five formulas designed specifically for boxes, bags and frozen packages, and works on most surface types, while leaving no visible or sticky residue, so it does not tear the package.
LOCK N' POP can be applied to the product in a variety of ways each with their own specific benefits, in addition to this some of the U85 and U150 applicators are only available in specific regions to suit regional requirements.
---
Features and Benefits
Application versatility
LOCK N' POP comes in a variety of formulas to meet a wide range of applications and environmental conditions, including frozen product. From bags to boxes, coated paper to plastic film, it provides unparalleled strength to stabilize loads. For food packaging, LOCK N' POP ingredients are FDA approved.
Environmentally-friendly
LOCK N' POP requires less energy for manufacturing and application. There is nothing to dispose of after use, reducing overall waste. LOCK N' POP is not hazardous or toxic allowing safe use in the workplace.
Reduces product damage
LOCK N' POP's inherent properties allow products to pop apart easily without tearing or leaving residue. And unlike hot melt adhesives, it doesn't affect the printing on packaging.
Suitable Applications
Boxes and bags

Chilled and frozen

Recycled, virgin and printed

craft

Mottled, bleached and color-coated, and printed white

Pre-print and direct print

High gloss, UV coated

High gloss with other coatings

Pre-printed and post-printed

Barrier coatings

All construction styles: RSC, telescopic, bliss and perforated

Polyethylene, poly-shrink and poly-stretch

Woven polypropylene

Tyvek

Super calendared surfaces

Laminated lithographic or thermal
Solution Group
Products
Services
Integration
Automation
pack

bundle

unitize

warehouse

transport