Solution Group
Products
Services
Integration
Automation
pack

bundle

unitize

warehouse

transport
Regional Availability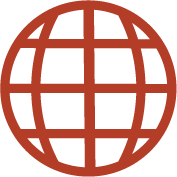 The LD3SB-E box taper is ideal for narrow and lightweight boxes due to the side belt design.
Low Maintenance
Heavy duty machine with single mast design, maintaining uptime of packing operation
Single Mast Design
Single mast technology gives the user easy access to the front face of the machine
Enhance Performance
Increase in performance of ~25% in comparison to hand taping; changeover from one box to another in under 10 seconds
Interchangeable Cartridges
Easily swap out the cartridges to change the product to your needs
LD3SB-E
The LD3SB-E box taper is ideal for lightweight and narrow boxes. Its heavy duty and robust design and construction require low maintenance. The LD3SB-E will run tirelessly, and the minimum box width for this case sealer is 90mm. The LD3SB-E can be used on crash or shelf-ready boxes with perforations in conjunction with the specially engineered short tab tape (25mm) cartridge (CAC60-OiT). The single mast technology allows for easy access to the front face of the machine.
The LD3SB-E can be integrated into an automated packing line, to find out more information how Signode can support this click here.
Features and Benefits
Brilliant Performance
Provides a performance increase of 25% compared to taping by hand and offers a quick change-over from one box size to another, with adjustments in less than 10 seconds.
Robust Design
Designed to be robust and easy to maintain, LD3SB-E end-of-line packaging machines can be relied upon to perform as required.
Machine Options
Pack table
Standard cartridge 60mm tab
Conveyors
Top squeezers
Technical Specifications
Specifications
LD3SB-E
Operating Speed (m/mm belt speed)
22
Weight (kg)
145
Closure Material
38/50mm pressure sensitive tape

Power
240 Volts, single phase

Case Capacity
Length Range (mm)
114 (minimum)
Width Range (mm)
90 to 508
Height Range (mm)
125 to 610
Note: Certain length/width/height combinations may not process due to unstable conveying conditions.
Solution Group
Products
Services
Integration
Automation
pack

bundle

unitize

warehouse

transport