Solution Group
Products
Services
Integration
Automation
pack

bundle

unitize

warehouse

transport
Regional Availability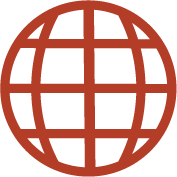 The LD-X combines versatility and ease-of-maintenance for operational productivity, with quick-release drive belts for tool-less changeover.
The LD-X combines versatility and ease-of-maintenance to maximize operational efficiency. The highlight of the LD-X is the patent pending quick-release drive belts which allow the belts to be changed, without tools, in a matter of seconds. The LD-X can be converted to handle both 2" and 3" tape, and can be converted to run mirror image in the field. These features give users the versatility they require to move the sealer from line to line regardless of product flow direction or necessary tape size. Interlocking side rails and a counterbalanced head adjustment ensure that changeover is always quick and easy. Heavy-duty tubular steel construction provides the long lasting performance users demand.
Solution Group
Products
Services
Integration
Automation
pack

bundle

unitize

warehouse

transport
Features and Benefits
Quick-Release Drive Belts: Patent Pending feature allows belts to be changes in less than 3 minutes.
2" to 3" Tape Conversion in Field.
Easy Access Motor Mounts: Allow for fast changover.
Simplified Set-Up: From pallet to production in less than 10 minutes.
Mirror Image Change over in Field: Change product flow direction without costly custom modifications.
Technical Specifications
Power Requirements

110V, 60Hz, 1Ph

Operating Speed

80' per minute (24.4 meter/minute)

Machine Weight

289 lbs. (uncrated)

Closure Material

Pressure sensitive tape

Case Capacity

Length: 6" to infinite
Width: 5 1/2" to 28"
Height: 4 1/2" to 24"