Solution Group
Products
Services
Integration
Automation
pack

bundle

unitize

warehouse

transport
Regional Availability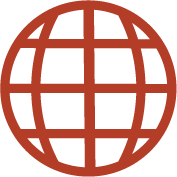 Ideal for specialty distribution, catering, seafood and medical deliveries. The Insulated Van Bulkhead is suitable for refrigerated trailers.
Insulated Van Bulkhead
Insulated Van Bulkheads are ideal for sprinter and other small refrigerated vans for the transport of seafood medical and other specialty distribution items. Insulated bulkheads are not only glued but also heat sealed to create a watertight seal along the edges for moisture resistance.
Features & Benefits of Insulated Bulkheads
Vinyl laminated skin on 5mm corrugated plastic with a 2" open cell foam core.
Ability to bend and flex when hit.
Bi-Fold center hinged.
60 MIL UHMW bottom scuff plate with a 5-year warranty against wear.
Core is guaranteed against vinyl delamination for 10 years from the date of delivery.
Easy to install and remove when not in use.
Available in multiple configurations to fit most applications.
Van Bulkhead Options
The available insulated bulkhead options for small refrigerated vans includes the following:
As an alternative to a rear evaporator, the Two-Temp Fan Kit allows temperature control in the second compartment.
Vent Kit with Adjustable Velcro Flap provides controlled air flow to rear compartment or return air flow when installed with a Fan Kit.
Straps to secure bulkheads to the side of the trailer and Installed with flush mounted hardware.
Solution Group
Products
Services
Integration
Automation
pack

bundle

unitize

warehouse

transport