Solution Group
Products
Services
Integration
Automation
pack

bundle

unitize

warehouse

transport
Regional Availability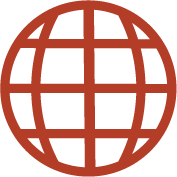 The GripPack PB battery-powered tensioner for steel strap automatic operation and performance-enhancing features vastly improve packaging productivity.
Lowers
Operating Costs
Offers significant cost savings compared to the high cost and operational inefficiencies of pneumatics
Operational Versatility
Automatic or manual modes with adjustable tension is ideal for multiple applications
Simplifies
Operation
Lightweight, balanced design and one-button operation reduces operator fatigue
Enhanced
Detection
Built-in features along with a pneumatic-free design minimizes undesired cycling
GripPack PB Battery-powered Tensioner for Steel Strap
The GripPack PB Tensioner offers automatic operation and performance-enhancing features to improve packaging productivity. Used for a wide range of product packaging applications, it delivers maximum power and performance without the air generation costs and inconsistencies of pneumatically driven tools, improving productivity for the tensioning of steel strapping in heavy-duty hand tool applications.
Features and Benefits
Robust design
Featuring an impact resistant outer nylon plastic body, the GripPack PB's internal components are protected in the event of accidental falls during usage.
Maximizes productivity
Complete with the latest "fast charge" lithium ion technology, the GripPack PB battery can perform up to 120+ tensioning cycles per charge and is fully recharged in just 30 minutes.
Enhanced detection
When used in automatic mode, a metal sensor detects the presence of strap before the tensioning cycle begins, minimizing the occurrence of undesired cycling. Additionally, a red LED emergency shut-off button is clearly illuminated for when the tool requires an immediate shut-down.
Operational flexibility
The GripPack PB can be operated in either automatic or manual mode. To simplify operation, a rotary switch adjusts the tension settings as well as allows for switching between manual and automatic modes.
Technical Specifications
Part Number

800441

Adjustable Tension

6600 N (Up to 1500 lbs)

Strap Type

Apex® and Magnus® steel strap

Strap Width

19 mm to 32 mm (0.75" to 1.25")

Strap Gauge

0.50 mm – 1.12 mm (0.019" to 0.044")

Cycles per Charge

120+

Battery

18v 4Ah Li-ion

Recharge Time

Full: 30 mins; 80%: 20 mins

Tool Weight

9 lbs (4.1 kg) including battery

Dimensions

381 mm x 152 mm x 152 mm
(15" x 6" x 6")
Solution Group
Products
Services
Integration
Automation
pack

bundle

unitize

warehouse

transport