Solution Group
Products
Services
Integration
Automation
pack

bundle

unitize

warehouse

transport
Regional Availability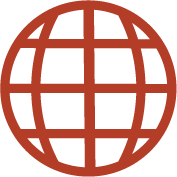 The next generation GCU NG modular compression strapping machine succeeds the proven first generation of GCU strapping machines.
HMI Control Panel
Accurate real time control set-up and operational control, plus simplified machine servicing through self diagnostics.
Automatic Strap Feeding
Simple single-button operation the strap is fed into the sealer module, facilitating longer uptime
MH Modular Sealing Heads
Modules use 9-12.5 mm machine grade PET strapping and come with few wearing parts
High Level of Flexibility
Up to four chute systems and two bayonets the unit is extremely flexible to place strap on varying product types
The Signode GCU-NG - Compression Strapping Machine
The next generation GCU NG modular compression strapping machine succeeds the proven first generation of GCU strapping machines. By using new improved, highly reliable components and materials the press is simpler, faster and even more reliable for maximised machine uptime The GCU NG press suits most customers' needs to compress and secure their materials onto pallets using Signode's high performance Tenax ® PET strapping. The standard machine comes with two strapping bayonets, chutes and two MHC strapping heads.
The machine is built as standard with a heavy-duty frame, heavy-duty compression platen with variable drive, for low maintenance. Telescopic strap chutes enable high-speed, accurate strap feeding and most importantly vertical strap positioning onto the load. The MHC Modular head is for high-performance 9mm - 12mm Tenax® PET strapping.
Features and Benefits
A Next Generation Design
Designed to focus upon reduced service needs, lower energy consumption to provide high quality results. Unique drive system to provide optimum efficiency and reduced CO2 footprint for the machine.
Stable Pallet and Repeatable Load Heights
Using optimised and highly accurate load compression each pallet can be compressed and strapped without damaging the products. The variable load height selection means that pallet loads are the same height for maximised racking storage and truck volume utilisation.
A Modular Design
Well proven, simple, light-weight easy to use heads for reduced service needs and are easily replaced in less than a minute.
HMI System with Simplified Servicing
A intuitive HMI display enables many formats and load packaging styles to be stored as standard. All selectable from the HMI or via BCD code. Up to 30 programmes can be programmed as standard for the GCU-NG. Fine tuning and additional or different programme creation are possible on-site.
Higher Uptime and Top/Bottom Edge-Protection Applications
Auto strap feed up from dispensers as standard to feed strap up to the MH heads without entry into the guarded area. Reloadable the units hold 120 (BEA) / 175 (TEA) sheets and position strips to protect the products during strapping.
Technical Specifications
| | |
| --- | --- |
| Machine type | Installation Machine |
| Machine Weight | 5,000kg |
| Strapping Head | Top Mounted MHC |
| Seal Type | Friction Weld |
| Strap Tension | 80 - 900N |
| Platen Speed | Approx. 160mm/s |
| Compression Levels | Up to 2,500kg |
| Strap Feed Speed | 3m/s |
| Load Dimensions (Min.) | 500 x 500mm |
| Load Dimensions (Max.) | 2,500 x 2,500mm |
| Conveyor Height | 305mm |
| Throughput | Up to 150pallets/ hour |
| Strapping Material | Polyester |
| Strapping Width | 9 - 12.5mm |
| Electricity Supply | 230V, 50Hz |
| Control Voltage | 24VDC |
All Signode GCU NG machines are built to order and have a vast range of of options to suit even the most bespoke of requirements. Please contact us for further details.
Solution Group
Products
Services
Integration
Automation
pack

bundle

unitize

warehouse

transport