Solution Group
Products
Services
Integration
Automation
pack

bundle

unitize

warehouse

transport
Regional Availability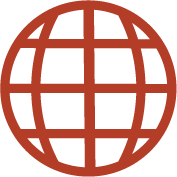 The Drumclip® tool helps secure drums on a pallet in a trailer to provide additional security against shifting during transit.
Securement of Drums
Use the Drumclip tool to secure plastic drums, steel drums and more, during transportation
Secure during Transportation
Secure your drums to a pallet and in a trailer during transit
Multiple Drum Types
The Drumclip tool is designed to work with many drum types including the tight head and open head drums
Save Time and Money
Economical solution to secure your cargo (drums) during transit
Drumclip
The Drumclip tool is designed to secure drums in a container or trailer during transportation over sea, road and railcar. The Drumclip tool is built with multiple certifications; according to ISTA 3 E Pallet Stability and EUMOS 40509 Transport Safe. Use of the Drumclip tool for the overland transport of drums is tested and certified by TÜV Rheinland according to DIN EN 12195-1 for sliding tarpaulin trailers among others.
Secure your drums with confidence during transportation, the Drumclip tool works in multiple temperatures including ambient temperature encountered during transit. The Drumclip tool also works with the DASL automatic strapping line designed to secure drums to the pallets as soon as the drums leave the production facility.
Drumclip tool for multiple drum applications
Depending on the type of drum being used we have different drumclip designs.
| Drum Type | Drumclip |
| --- | --- |
| Tight Head Drum | DC18A Red |
| Open Head Drum | DC19B Green |
| Plastic Drum | DC19B Green |
Find out how drumclip can be used for your business use case by getting in touch.
Contact Us(Opens in a new window)
*Drumclip is a registered trademark of Invago BV
Solution Group
Products
Services
Integration
Automation
pack

bundle

unitize

warehouse

transport