Solution Group
Products
Services
Integration
Automation
pack

bundle

unitize

warehouse

transport
Regional Availability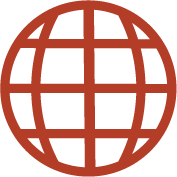 Cornerboard edge protection is a high-strength, moisture-resistant corner protector made of recycled paper and plastic making it ideal for products that are exposed to the elements and shipped on flat bed trucks, stored outdoors, or exposed to high humidity.
Highly
Sustainable
Made from 100% recycled materials and are fully recyclable
Innovative
Design
Lightweight construction provides superior strength properties with less material
Application
Versatility
Resistance to humidity and moisture enables use for a wide variety of products and environments
Reliable
Performance
Protects products throughout the transportation cycle
Cornerboard Edge Protection
Cornerboard edge protection, a blend of recycled paper and plastic, helps prevent product damage that can occur during shipping and handling. With an innovative design unique to the industry, it provides exceptional strength, enabling customers to reduce their packaging requirements without sacrificing performance.
Features and Benefits
Reduces costs
Cornerboard edge protection's innovative design allows for a thinner gauge than conventional paper products to help decrease material costs without sacrificing strength and durability. In addition, it enables more pieces per pallet to reduce freight and storage costs.
Product versatility
Cornerboard edge protection is moisture-resistant, making it ideal for perishable applications, outdoor conditions or where humidity or condensation occurs. It easily accepts nails, staples and screws when product stability must be enhanced with ancillary components.
Application-specific solutions
It can be tailored to suit different product applications, including custom printing, allowing branding, product identification and point-of-sale merchandising.
Technical Specifications
Cornerboards size based on the following dimensions*:
A - Leg Length
Available from 1.5 - 3 inches
(38.1 mm - 76.2 mm)
B - Leg Length
Available from 1.5 - 3 inches
(38.1 mm - 76.2 mm)
C - Caliper
Available from .100 - .250 inches
(2.5 mm - 6 mm)
D - Length
Available from 6 inches - 240 inches
(152.4 mm - 6,096 mm)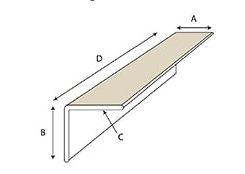 *Together, the leg lengths cannot be more than 6 inches (152.4 mm).
Alternate Trade Names
Tchipgard®

(Available in EMEA)

Edgeboard

(Available in APAC)
Solution Group
Products
Services
Integration
Automation
pack

bundle

unitize

warehouse

transport