Solution Group
Products
Services
Integration
Automation
pack

bundle

unitize

warehouse

transport
Regional Availability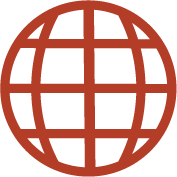 Heavy duty plastic strapping head
Improves
Productivity
All-electric operation provides a single power source, enabling better control and monitoring
Simplifies
Maintenance
Constructed with few wearing parts along with easy access to all moving and wear parts
Robust
Design
Manufactured with heavy-duty components to withstand varying production conditions
Streamlines
Operation
Built-in features to ensure overall production consistency from cycle to cycle
AK200 Strapping Head for Plastic Strapping
Designed for applications that utilize polyester and polypropylene strapping, the AK200, available for standard or heavy-duty applications, is ideal for general packaging as well as stand non-ferrous metals, brick and block, timber and more.
Features and Benefits
Maximizes performance
The AK200 strapping head combines the superior characteristics of Tenax strapping with Signode's patented friction-weld technology to ensure reliable and consistent joints for optimal stability throughout the transportation cycle.
Ensures sustainability
The AK200 utilizes plastic strapping that is manufactured with recycled content and is also recyclable. This, coupled with weld technology that eliminates hazardous emissions during cycling, makes the AK200 an environmentally-friendly option.
Maintains production consistency
Standard features like a large feed and take-up wheel ensure optimum strap feed and consistently high applied strap tension.
Technical Specifications
Electrical Requirements
480V 3 Ph 60 Hz
400V 3 Ph 50 Hz
Minimum Pack Face
150 mm (5.91")

Optional 90 mm and 120 mm (3.54" and 4.72")

Strap Feed and Take-Up Rate

1.25 m/second (4.10 ft/second)

With optional inverter
3 m/second (9.84 ft/second)
Strap Tension
Variable up to 4500 N (1011.64 lbs)
Strap Type
Tenax

®

polyester strapping
Strap Width
12 mm, 16 mm, 19 mm, 25 mm, 32 mm (1/2", 5/8", 3/4", 1", 1-1/4")
Strap Gauge
0.5 mm – 1.27 mm (0.019" - 0.039")
Joint Type
Friction weld

Strapping Head Weight
92 kg (203 lbs.)
Joint Strength
Meets ASTM D-3950
Solution Group
Products
Services
Integration
Automation
pack

bundle

unitize

warehouse

transport