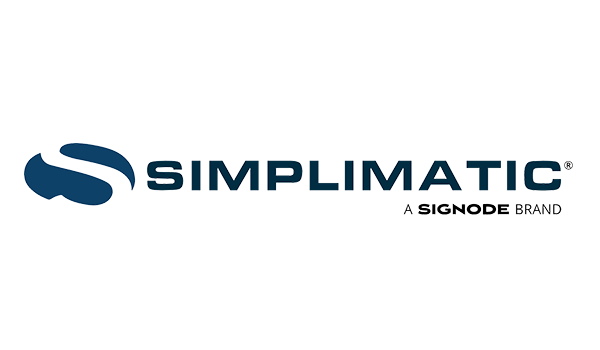 Simplimatic ®
Signode proudly provides Simplimatic conveyor systems, robotics, and custom factory automation for customers around the world. We design, manufacture, and integrate simple and smart material handling and automaton solutions to help solve the complex challenges faced in manufacturing, assembly, and packaging industries.
To find out more information about Simplimatic, visit simplimatic.com.
Custom Integration
Our systems are highly customizable and can be easily upgraded throughout the product lifecycle.
Increased Productivity
Each system is manufactured to increase throughput, minimize line downtime, and increase efficiency for our customers.
Robust Design
Our equipment is constructed with robust material, providing years of reliable and hassle-free operation for our customers.
Dedicated Service
We are available 24/7 to answer questions and offer unique custom solution services to protect and extend the life of your equipment.
Packaging and Lab Automation
Offering packaging automation across a wide range of industries including, personal care, food and beverage. Signode packaging solutions are designed to meet any equipment or system need. Our automation experts are on hand to support your business to increase speed to market and throughput, our team will identify challenges and opportunities available for your business needs. Not only does our team look how to better processes when packaging but also in the lab, where we serve pharmaceuticals and ophthalmic operations to support with increasing workloads and improve quality in the lab operations.
Integrated Solutions
Regardless of your industry, our automation solutions stand with you. We have over 50 years of experience working with diverse industries to deliver integrated solutions that increase your company's efficiency, process reliability, and bottom line. With a deep understanding of your products and requirements, our solutions solve your industry's most complex challenges.