Solution Group
Products
Services
Integration
Automation
pack

bundle

unitize

warehouse

transport
Regional Availability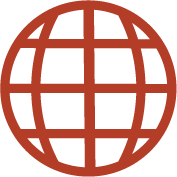 Signode's Dylastic® PCR Strapping is produced with 30% post-consumer recycled raw materials.
Sustainable
Less use of fossil resources, water and energy consumption brings you our sustainable PP strapping.
High Performance
Sustainable PCR Strapping matches the technical properties and quality of regular fossil fuel manufactured Dylastic Strap.
Minimize Emissions
Dylastic PCR strap reduces CO2 emissions with 30% post-consumer recycled material used during manufacturing.
Compatibility
Available in multiple sizes (widths, thickness and strengths), Dylastic PCR is compatible with our Signode hand tool portfolio.
Dylastic PCR Strapping
Signode Dylastic PCR Strapping is manufactured for use with hand tools as well as our high power strapping machines; our PCR polypropylene strapping is manufactured with 30% post-consumer recycled materials and maintains the strength of our fossil fuel manufactured Dylastic strapping.
Suited to packaging goods for 35Kg in weight and resistant to temperature fluctuations Dylastic PCR strapping is designed for packages, loose bundles and newspapers. Our strapping has controlled surface properties that minimize tensioning effort, increase tension-transmission around corners and improve operating efficiency.
PCR Raw Material
PCR is post-consumer recycled. PCR products are made from recycled plastic from discarded materials from households, commercial, industrial and institutional facilities. Post-consumer waste is the world's largest waste stream. In order to make PCR plastics, waste is converted into raw materials. This makes it a very eco-friendly solution. PCR packaging matches the quality of regular flexible packaging and can help your company reduce its carbon footprint, lessen its impact on landfills, and meet its overall sustainability goal. Our Dylastic PCR strap is manufactured in Europe at our based in Manneville-sur-Risle (France) plant.
Technical Specifications
| ID Dylastic PCR | Coils per Pallet | Length (M) | Colour Options | Core (mm) | Break Strength (DaN) | Coil Weight (Kg) |
| --- | --- | --- | --- | --- | --- | --- |
| 8x0,55 | 48 | 4000 | Black, Blue, Light Green | 203 | 82 | 9 |
| 8x0,63 | 48 | 3100 | Black, Blue, Light Green | 203 | 118 | 9.7 |
| 12x0,55 | 48 | 3300 | Black, Blue, Light Green | 203 | 128 | 10.3 |
| 12x0,55 | 48 | 3200 | Black, Blue, Light Green | 280 | 128 | 8.3 |
Solution Group
Products
Services
Integration
Automation
pack

bundle

unitize

warehouse

transport