Solution Group
Products
Services
Integration
Automation
pack

bundle

unitize

warehouse

transport
Regional Availability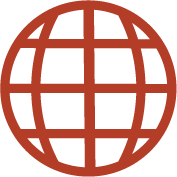 Apply packaging labels with Signode's robotic label applicator.
Robotic Label Applicator
The Robotic label applicator can apply 3 to 4 Labels on wide width coils. Robot applicator picks the label from label printer and applies it after determining the right Label position. Typically, Labels are applied on:
a. Outer Diameter of the Coil at 12 o'clock.
b. Inner Diameter between 3 & 9 o'clock.
c. 1 on side face of the coil between 9 & 12 o'clock position facing the robot and within reach of robot arm. 2nd on opposite side faces between 12 & 3 o'clock when the coil moves to next station.
Solution Group
Products
Services
Integration
Automation
pack

bundle

unitize

warehouse

transport
Features and Benefits
Make it easier to identify different coils
Improve productivity with this automated robotic solution
It is possible to apply labels onto various materials. Labels based on Paper, Polypropylene, Polyester, Vinyl stock etc. and can be coupled with RFID for enhanced value to Customer.
Technical Specifications
Description
Parameter
Cycle Time
180 Seconds for full application of 3 labels per coil

Coil Size (OD = 1900mm, ID = 508mm, Width = 1800mm)
Ambient Temperature
0 to 45 Degrees Celsius
Control Panel
To be housed inside an Air-conditioned environment. AC and Electrical control room by customer

Control Voltage
24V DC
Air Pressure
6 Bar at top
This product is highly customisable and performance will depend on the choices made for your business, make sure to get in touch to find out about this product.