Solution Group
Products
Services
Integration
Automation
pack

bundle

unitize

warehouse

transport
Regional Availability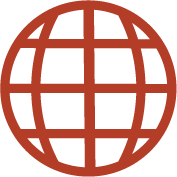 A great all-around case sealer, the LD7-E copes very well with a wide variety of box sizes.
Quick Changeover
Change boxes in under 10 seconds allowing for a high output
Pack Efficiently
Gain 20% – 25% packing efficiency when using this case sealer compared to manual operation
Easy Access
Easy to access the single mast and make add-ons to the machine such as a coder or labeler
Minimise Downtime
Designed to reduce maintenance requirements while the system is constructed so minimal tools are needed for any potential repairs
LD7-E
The single mast technology gives the user easy access to the front face of the LD7-E allowing for easy installation of an outer box coder or label applicator. The compact and flexible box taper provides uniform taping and allows for quick and efficient box taping, with changeover in under 10 seconds between boxes. Machine tape application is better than hand-applied, neat and consistent, uses standard 990-metre machine roll tape.
The LD7-E can be integrated into an automated packaging line. To find out more how Signode can assist with automated solutions click here.
Features and Benefits
Easily Adjustable
Height adjustment is completed in only a few seconds with a spring-loaded and counterbalanced head.
Low Maintenance
Self-tensioned drive belts reduce maintenance and are easily replaced with a minimum of tools. Driven by a single motor, to run drive belts at the same speed to produce squarely secured boxes.
Consistency in Packing
Interlinked side guides center the box easily and quickly.
Technical Specification
Specifications
LD7-E
Operating Speed (m/mm belt speed)
24.4
Weight (kg)
112
Closure Material
50mm pressure sensitive tape
Power
240 Volts, single phase
Case Capacity
Length Range (mm)
114 (minimum)
Width Range (mm)
114 to 559
Height Range (mm)
114 to 610
Note: Certain length/width/height combinations may not process due to unstable conveying conditions.
Solution Group
Products
Services
Integration
Automation
pack

bundle

unitize

warehouse

transport