Solution Group
Products
Services
Integration
Automation
pack

bundle

unitize

warehouse

transport
Regional Availability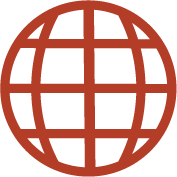 One-piece return air bulkhead for better front wall trailer protection.
Easy to Install
Economical and simple to install in 15 minutes or less
Integrated
Pallet stops and debris screens are built into the bulkhead
Crossover Holes
Provides continuous airflow even if obstructed with debris
Food Grade Approved
Made with HMW polyethylene and approved for the food transit industry
Solution Group
Products
Services
Integration
Automation
pack

bundle

unitize

warehouse

transport
Airhead Return Air Bulkhead
Airhead was the first one-piece construction plastic return air bulkhead in the industry. It was designed to give trailer front walls better protection and better airflow to refrigeration units. Airhead accomplishes both objectives while bringing out several other advantages such as, built-in debris screen, crossover holes for added airflow and it is food grade approved.
Features and Benefits
Patented one-piece construction.
Built-in debris screen.
Made with food grade approved material.
Channels air to refrigeration unit.
Pulls air evenly across the full width of the trailer, cooling and maintaining loads.
Made of HMW polyethylene providing high impact resistance at extreme low temperatures.
Crossover holes give added airflow protection even when obstructed by debris.