Solution Group
Products
Services
Integration
Automation
pack

bundle

unitize

warehouse

transport
Regional Availability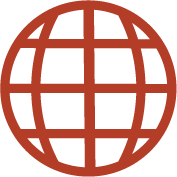 Runs down the middle of the trailer ceiling.
Variety of Materials
Made from woven polyethylene, vinyl, nylon and mesh
Universal Fit
Eliminates multiple chute and adapter configurations between different trailers
Quick Installation
Universal design allows for quick and easy installation
Decreases Delamination
Innovative design reduces "fluttering" to help prevent chute delamination
Standard Center Chute
The Standard Center Chute runs down the middle of the trailer's ceiling blowing large quantities of cold air from the reefer unit to the back of the trailer.
Material Options
Woven polyethylene
Coated vinyl
Coated nylon
Mesh
Solution Group
Products
Services
Integration
Automation
pack

bundle

unitize

warehouse

transport
Standard Center Chute Adapter Options
Features and Benefits
Helps prevent damage to header during loading.
Universal fitting for all refrigeration units.
Durable aluminum components.
Quick, easy installation.
Air chute connects to adapter, not refrigeration unit.
Adapter automatically slides up to the ceiling, and out of harm's way, preventing costly tears and punctures.
Great for non-refrigerated backhauls - allows trailer to be loaded to the ceiling.
Available to fit all refrigeration unit models.
Features and Benefits
Universal Design.
Fits Thermo King and Carrier Units.
High Impact Molded Design.
Low Profile.
Unit Protection.
Increased Air Flow.
Reduces "fluttering" thereby decreasing the delamination.