Solution Group
Products
Services
Integration
Automation
pack

bundle

unitize

warehouse

transport
Regional Availability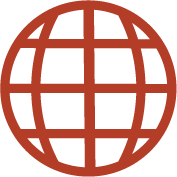 Reusable and recyclable, slip sheets offer a durable, space saving, pallet replacement. An excellent alternative to wood pallets.
Minimizes
Costs
Reduces transportation weight and costs
Optimizes
Space
Compact design allows for more product in less space
Highly
Sustainable
Made with recycled materials and 100% recyclable
Reduces
Expenses
Reusable to keep consumable costs down
Slip Sheets
Plastic Slip Sheets
Plastic Slip Sheets, the storage and shipping choice of many industries, increase product stabilization and reduce load migration, while meeting unitized load parameters. An economical alternative to other shipping applications, they reduce transportation weight and cost, while allowing for more product in less space.
Paper Slip Sheets
Our paper slip sheets are made from 100% paper. We can also provide these sheets with a PE coating so that they are moisture-resistant. Paper slip sheets can also be used as separator on a pallet. Furthermore, we can provide the slip sheets with flaps (crease), making them easy to grab for a push pull system.
Features and Benefits
Meets industry shipping standards
Plastic Slip Sheets are a highly sustainable option made from a blend of recycled and virgin resins that comply with import/export regulations.
Minimizes contamination concerns
Unlike wooden pallets and fiber slip sheets, Plastic Slip Sheets resist moisture and bacteria, while mitigating rodent and insect damage.
Maximizes versatility
Die cut to product specifications, Plastic Slip Sheets are ideal for the food and beverage industry as well as the retail, electronics and home improvement industries.
Recapture Program
Plastic Slip Sheets can be recycled through Signode Plastic Packaging Recapture Program, allowing companies to reduce their waste disposal costs, while minimizing their environmental footprint. *Only available in Americas region.
Solution Group
Products
Services
Integration
Automation
pack

bundle

unitize

warehouse

transport