Solution Group
Products
Services
Integration
Automation
pack

bundle

unitize

warehouse

transport
Regional Availability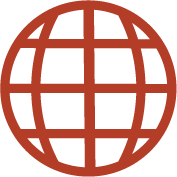 Scrim is a low cost reinforcing fabric used to cover and protect products typically manufactured in the metals industry.
Scrim
Scrim is a low cost, reinforcing fabric made from continuous filament yarn in an open-mesh construction used typically in the metals industry. The material is water resistant, restricting moisture transfer to products. Scrim can provide additional strength, durability, tear resistance and puncture resistance. This product can also be offered with volatile corrosion inhibitors (VCI) to help protect metals from corrosion and rust. Scrim offers a higher level of durability compared to standard kraft or linerboard materials.
Features and Benefits
Durable
Much more durable than standard kraft or linerboard
Water Resistant
Restrict moisture transfer on products
Corrosion Protection
Optional VCI adds corrosion prevention properties
Customizable
Slit to width and roll length, and some die cut options
Technical Specifications
Scrim
Type
Common Weights*
Common
Widths*
Common Lengths*
Clear Scrim Wrap
40#, 50#, 60#
36", 48" 60" 72

600', 3900'
White Scrim Wrap
50#, 60#
36", 48", 60", 72", 84", 96", 120"

300', 600'
*A variety of custom basis weights, widths and lengths available by request.
Solution Group
Products
Services
Integration
Automation
pack

bundle

unitize

warehouse

transport