Solution Group
Products
Services
Integration
Automation
pack

bundle

unitize

warehouse

transport
Regional Availability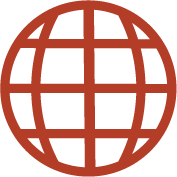 Steel strapping head designed to be used in combination with a wide variety of applications.
M410N Strapping Head
At the heart of Signode's machinery is the proven M410 strapping head.
Its flexible, modular design and range of joint options, including seal, sealless or spot weld, enable the M400 to meet the demands of an extremely wide variety of applications.
Features and Benefits
Bar and Tube Bundling
The M410-BRP Series steel strapping machines are manufactured for bar and tube bundling. Depending on the model, these machines may be installed in a fixed position or on top of a transfer car for round or square products.
Through-the-eye Coil Strapping
Through-the-eye, or radial, coil strapping is performed by our M410-EH Series strapping machines. These machines feature a retracting strapping head carriage and pivoting strap chutes to provide convenient, in-line strapping of hot rolled steel coils.
Circumferential coil packaging systems
The M410 and AK Head, CH Series circumferential coil packaging systems are designed for strapping large diameter flat rolled steel coils. Models are available for coils with a horizontal axis that is in-line with conveyor travel and for coils that are perpendicular to conveyor flow. Automatic coil labelling is available as an integrated feature within our range of automatic strapping machines.
Technical Specifications
| Specifications | M 410N |
| --- | --- |
| High Speed Feed or Take-Up | 55 to 79 In/sec |
| Low Speed Feed or Take-Up | 2 to 3 In/sec |
| Tension Force (lbs) | 3500 to 4400 |
| Seal Magazine Capacity | 170 |
Solution Group
Products
Services
Integration
Automation
pack

bundle

unitize

warehouse

transport