Solution Group
Products
Services
Integration
Automation
pack

bundle

unitize

warehouse

transport
Regional Availability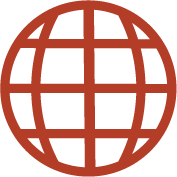 This fully welded, tubular steel, top and bottom drive case sealer is ideal for large runs of the same size cases, at high speeds.
Maximizes
Productivity
Seals uniform cases with a
belt speed of up to 47.25
meters (155') per minute.
Simplifies
Maintenance
Easy access to motors,
electrics and belts facilitate
quick and easy maintenance
and repair.
Production
Versatility
Manual box width and height
adjustments for simple and
easy box changeover.
Robust
Design
Welded tubular steel
construction, reinforced
critical stress points and
lightweight removable
access panels.
Solution Group
Products
Services
Integration
Automation
pack

bundle

unitize

warehouse

transport
The LDX-UTB is a semi-automatic case sealer designed for processing large runs of the same size box. The LDX-UTB requires manual adjustments to the top drive (for the height of the box) and side rails (for the width of the box). Cases are top and bottom sealed with 50 mm (2") to 76 mm (3") pressure sensitive tape using the latest CaseLocker 60 tape cartridges.
Features and Benefits
Operator friendly self-centering side rails and adjustable top drives.

Continuous belt drive speed: Standard: 35.05 meters/min (115'/min) High Speed: 47.25 meters/min (155'/min).

Compact footprint.

Expansive case range.

Quick changeover.

Converts from 50 mm (2") to 76 mm (3") tape in the field.

Ideal for 24/7 operations.

Powerful Leeson gear motors, 1/3 HP bottom drive and 1/6 HP top drive.

Heavy duty fully welded rectangular/ tubular and formed sheet metal construction.

Dual mast construction with case hardened tracks and rollers.
Technical Specifications
Power
115 V, 60 Hz, 1 Ph
Operating Speed
Up to 47.25 meters (155') per minute- production rate depends on box size and operator dexterity
Case Range
Length: 152 mm (6") - infinite
Width: 140 mm (5.5")- 660 mm (26")
Height: 89 mm (3.5" ) - 622 mm (24.5")
Machine Dimensions
Length: 117.5 cm (46.25")
Width: 85 cm (33.5")
Height: 152.5 cm (60")
Conveyor Height
56 cm - 70.5 cm
(22" to 27.75") Standard
Closure Material
Pressure sensitive tape