Solution Group
Products
Services
Integration
Automation
pack

bundle

unitize

warehouse

transport
Regional Availability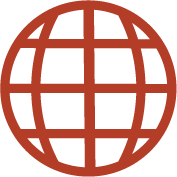 Designed for food processing operations with a non-tubular, stainless steel design that can be easily sanitized to eliminate food borne pathogens.
Changes in sanitation standards and new regulations within the food industry have led to the newest design of our stainless equipment, the LDXss RTE. Heavy duty stainless steel construction, fast/easy maintenance, easy clean non-tubular design, and versatility make this piece of equipment an ideal sealing solution. Especially for food processing operations that require special precautions in order to eliminate bacteria and other food borne pathogens.
Solution Group
Products
Services
Integration
Automation
pack

bundle

unitize

warehouse

transport
Features and Benefits
Heavy duty stainless steel construction.
Open, non-tubular design.
Patent pending quick release drive belts.
Easy access motor mounts for fast changeover.
Angled surfaces maximize water shedding to prevent bacterial growth.
Minimal overlapping joints for full access cleaning.
No hollow tubular components that can breach and become contamination points.
2" to 3" changeover in field.
Mirror image changeover in field.
Technical Specifications
Power Requirements
110 Volt, 60 Hz, 1 Ph
Operating Speed

80' per minute (24.4 meters/minute)

Weight
269 lbs. (uncrated)
Closure Material
Pressure sensitive tape
Case Capacity
Length: 4" - infinite
Width: 4-1/2" - 27"
Height: 4-1/2" - 24"