Solution Group
Products
Services
Integration
Automation
pack

bundle

unitize

warehouse

transport
Regional Availability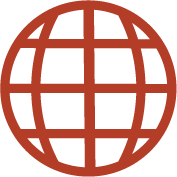 Helps unitize and reinforce your pallet load.
Fully Recyclable
EdgeMaster edge protection is manufactured from 100% recycled materials
Additional Protection
Unique shape provides additional reinforcement on the corner of the pallet
Minimize Damage
Minimize damage from strapping and during transportation
Lower Costs
Reduce you packaging cost-per-load
EdgeMaster Edge Protection
A low cost solution for corner protection helping to unitize and reinforce your pallet load and provide greater stability during shipment. The unique shape of EdgeMaster provides reinforcement at the corner and throughout the entire leg length for product coverage and protection.
Features and Benefits
Reduces costs
EdgeMaster edge protection is made with an innovative design that allows for a thinner gauge on the leg length, lowering the cost of paper and packaging per load.
Product versatility
The perfect edge to protect your product line, EdgeMaster edge protection is versatile and can protect multiple solutions during packing, bundling, unitization and transportation.
Technical Specifications
Length
EdgeMaster (inches | mm)
A - Leg Length

2.0" x 2.0" | 50.8 x 50.8
2.5" x 2.5" | 63.5 x 63.5
3.0" x 3.0" | 76.2 x 76.2

B - Calliper
.140" - .225" | 3.6 - 5.7
C - Length
12" - 240" | 304.8 - 6096
Solution Group
Products
Services
Integration
Automation
pack

bundle

unitize

warehouse

transport