Solution Group
Products
Services
Integration
Automation
pack

bundle

unitize

warehouse

transport
Regional Availability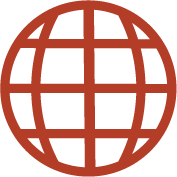 An economical, light-weight, flexible and durable bulkhead.
Maximum Protection
Perimeter sealed to core to prevent moisture and food product penetration
Strong Structure
2" flexible open cell foam core with the ability to bend and flex when hit
Versatile Options
Custom bulkheads to meet your specs such as the Z configuration
Excellent Warranties
5 year warranty on all 60 MIL UHMW scuff plates and 10 years on delamination
DuraFlex Bulkhead
Insulated Bulkheads are ideal for refrigerated trailers and multi-temperature distributors. Any successful multi-temperature trailer set-up system uses insulated barriers. These products are used to create multi-temp zones in your trailer. Zones provide protection needed for temperature sensitive cargo and successfully increase efficiency and profits by cutting down on spoilage and cross-contamination. The insulated bulkhead is the ideal solution for transporting frozen, refrigerated, and/or dry products.
Vinyl laminated skin on 5mm corrugated plastic with a 2" flexible open cell foam core.
Ability to bend and flex when hit.
25% lighter than the standard 3" construction.
Entire exterior is easy to clean.
Flush Mounted Hardware prevents product damage.
5 Year Warranty on all 60 MIL UHMW Scuff Plates.
Superior Insulating Efficiency.
Core is guaranteed against vinyl delamination for 10 Years from the date of delivery.
All Bulkheads are not only glued, but heat sealed at the edges for watertight seal and strength to resist moisture.
Solution Group
Products
Services
Integration
Automation
pack

bundle

unitize

warehouse

transport