Solution Group
Products
Services
Integration
Automation
pack

bundle

unitize

warehouse

transport
Regional Availability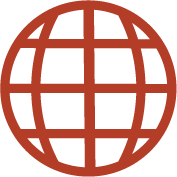 Provides uniform temperature throughout refrigerated trailers. Moving air to the back of the trailer from the reefer unit.
Prevents Damage
Hangs in the crease between ceiling and wall to prevent forklift damage
Uniform Temperature
The trailers tube chute runs down the middle of the trailer's ceiling blowing large quantities of cold air from the reefer unit to the back of the trailer.
Easy to Install
No measuring required and no difficult or lengthy install instructions
Adapter Options
Can be used with the Unimax or Pop-up adapters
Tube Chute
The Tube Chute was designed to provide uniform temperature throughout the entire trailer by using an adapter and chutes that move the airflow from the reefer unit to the rear of the trailer. Loaders and un-loaders moving cargo in and out of the trailer have the potential to damage chutes that are attached down the center or side ceiling of the trailer. When not in use, the Tube Chute collapses flush to the trailer wall, keeping all forklifts and movement away from the hanging chutes.
Features & Benefits
Prevents air flow from blowing directly on trailer ceiling for less heat transfer.
Hangs flush against the wall when unit is not in service, preventing possible damage during loading and unloading.
Collapses when hit to prevent damage to chute.
Reduces run-time of the refrigeration unit.
Made of heavy-duty coated vinyl.
No measure for quick and easy installation.
Designed to fit all trailers and refrigeration units.
Solution Group
Products
Services
Integration
Automation
pack

bundle

unitize

warehouse

transport
Tube Chute Adapter Options
Tube Chute with UniMax-Tube Adapter
Two tubes designed to prevent airflow from blowing directly against the hot trailer ceiling, allowing for less heat transfer. Tubes lay flat against the trailer walls when not in use, preventing possible damage to the chutes during loading and unloading.
Tube Chute with Pop-Up Adapter
Two of our patented performers paired together to prevent damage to the center chutes, as well as the header. Ideal product for non-refrigerated back-hauls.