Solution Group
Products
Services
Integration
Automation
pack

bundle

unitize

warehouse

transport
Regional Availability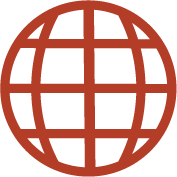 Mimawrap standard performance stretch film is available in either cast or blown in a varied range of product lines.
Performance
Driven
All film ranges designed with performance in mind across a range of uses
Versatile
Use
Use standard Mimawrap film across a wide range of machines, automatic or semi-automatic models
Load
Securement
Our excellent technical team is at your service to suggest the best film for your use
Sustainable
Stretch film made with LLDPE 100% recyclable and can be re-used for recycled stretch films
Mimawrap Standard Performance Stretch Film
The Mimawrap standard performance film range is developed with performance in mind across a vast array of industries and is designed to be used across a wide general range of uses. Our everyday use stretch film comes in either blown or cast depending on the product range. The standard performance range can be applied to a wide range of pallet types for your everyday need and provides multi-purpose product unitization with easy loading and unloading of products.
Solution Group
Products
Services
Integration
Automation
pack

bundle

unitize

warehouse

transport
Film Range and Technical Specifications
Our standard performance machine film is available in many lines including the CX, TF, MX, UTF cast films
Film
Benefits
Thickness
Width (mm)
Recommended Pre-Stretch
Pallet Type Suitability
*See below
CX
Film performing on all stretch equipment and great for general purpose use
17 / 20 / 23 / 30
500
Up to 180%
A, B and C Loads

TF
Reducing thickness for standard applications, designed for semi-automatic machines for an economic performance
12
500

Up to

150%
A and B Loads
UTF
A thin cast stretch film for semi automatic machines
8 / 9
500
Up to 50%
A, B and C Loads
MIMAX
Technical cast film dedicated to semi-automatic machines for optimum cost effectiveness



9
500
Up to 50%
A, B and C Loads
*Pallet Load Types
Load which fits the pallet perimeter and is balanced center of gravity.
Asymmetric loads which are slightly unstable prior to wrapping and subject to crushing issues
No construction pattern and very unstable before wrapping.
Get in touch with our team to find out which Mimawrap film product line is best for your business.