Solution Group
Products
Services
Integration
Automation
pack

bundle

unitize

warehouse

transport
Regional Availability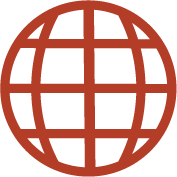 MH TRB modular pallet strapping machine designed to suit your strapping needs.
Easy to Load
Integrated strapping dispenser with an automatic strap feed provides quick and reliable strap loading
Consistent Tensioning
MH sealer unit is mounted on floating head carriage to bring optimum pallet load securement
Low Maintenance
Designed with maintenance in mind to maximize uptime and lower the cost of ownership for customers
Package Stability
Consistent strap tension on PP and PET materials
MH TRB
The MH TRB stable machine, with a modular design and a high focus on low-maintenance needs brings maximum uptime and the lowest total cost of ownership for customers, with maximum packaging and strapping efficiency and economy. Designed to strap a range of product in differing sizes. Attached with the MH-TR modular top seal machine has been developed with a highly flexible design offering a wide range of machine options. The head is top-mounted on the machine frame for optimum strap tension transmission onto the package and indexes onto the top of the load.
Features and Benefits
Control Panel
Machine HMI TFT Touchscreen for operation. Makes it easy to service and adjust the machine to your needed parameters depending on the load which is to be strapped.
MH Module
Lightweight and detachable feeding and sealing module weighing up to twelve kilograms are easy to exchange and service in under and hour.
Accurate Strap Positioning
The machine is built as standard with heavy duty strap chute for high-speed strap feeding and accurate and importantly vertical strap positioning onto the load. Strap chute built to suit each customer application. The telescopic strap chute enables strap to be fed at any height to accommodate varying pallet load heights and to reduce strap cycle times.
Technical Specifications
| Specifications | MH TRB |
| --- | --- |
| Pack Width | 1000 / 1500 / 2800 mm (39.4 / 59.1 / 110.2 in) |
| Pack Height (inc. Pallet) | 300 to 2500 mm (11.8 to 98.4 in) |
| Strap Sizes | 9 to 12 mm (3/8 to 1/2 in) |
| Strap Dispenser | Electrical |
Solution Group
Products
Services
Integration
Automation
pack

bundle

unitize

warehouse

transport