Solution Group
Products
Services
Integration
Automation
pack

bundle

unitize

warehouse

transport
Regional Availability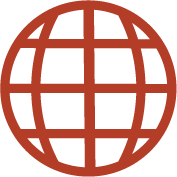 Signode Dylastic® polypropylene strapping (PP-Strap) runs through hand tools and equipment with superior performance for light to medium-duty bundling.
Ease
of Use
Our Dylastic strapping can be used for light to medium weight packaged goods.
Compatibility
Available in multiple widths, thicknesses and strengths.
Machine Grade Quality
Suitable on both automatic and semi-automatic machines, with narrow dimensional tolerance.
Custom
Options
Custom printing on Dylastic strips and available in multiple colors including black, white, red and more.
Dylastic® Polypropylene Strapping
Bring your product portfolio to its end destination securely with Signode Dylastic Polypropylene Strapping.
Our plastic strapping is manufactured for use with hand tools and high-production power strapping machines. All types have controlled surface properties that minimize tensioning effort, increase tension-transmission around corners and improve operating efficiency.
You can personalize our Dylastic strapping with your own brand name, colour and logo using our printing service. Dylastic strapping has an additive applied to protect its surface from harsh UV light, meaning you can store the product outside without damage and loss of strength. With a broad range of product dimensions available to suit each business needs, get in touch with our specialists to find out more how Dylastic polypropylene strapping from Signode can support your business.
Features and Benefits
Suited for packaged goods up to 35Kg in weight
Designed for packages, loose bundles, newspapers and magazines
Extra protection for valuable and fragile goods
Resistant to temperature fluctuations
An economic solution for logistical and transportation security
Technical Specifications
| Specification | Dylastic Polypropylene Strapping |
| --- | --- |
| Width | 4.8 - 17.5 mm |
| Gauge/Thickness | 0.30 - 0.85 mm |
| Length | Up to 9900 Meters |
| Coils per pallet | 30 - 48 - 60 |
Solution Group
Products
Services
Integration
Automation
pack

bundle

unitize

warehouse

transport