Solution Group
Products
Services
Integration
Automation
pack

bundle

unitize

warehouse

transport
Regional Availability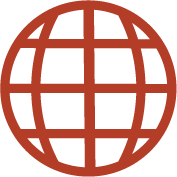 Litec® edge protection is lightweight, and water/moisture resistant. It is ideal for transporting refrigerated/frozen foods.
Highly
Sustainable
Manufactured with 100% recycled materials
Application
Versatility
Resistance to humidity and moisture enables use for a wide variety of products
High-strength
Performance
Protects products throughout the transportation cycle
Reduces
Expenses
Superior strength properties enable caliper reduction for greater cost savings
Formaboard Edge Protection
Formaboard edge protection is a laminated paperboard that helps prevent product damage that can occur during shipping and handling. Manufactured with a patented, heat-welded process, provides exceptional strength, enabling customers to reduce their packaging requirements without sacrificing performance.
Features and Benefits
Functional construction
Manufactured with a solid barrier to prevent moisture penetration, Formaboard edge protection is both water and moisture-resistant, making it ideal for products exposed to environmental elements. It works well for outdoor and agricultural applications as well as refrigerated/frozen food where condensation is an issue.
Maximizes cost efficiency
The laminated paperboard's superior strength properties enable customers to use a thinner caliper and/or shorter leg length than with a standard open-edge product, lowering packaging costs while maintaining an unparalleled level of protection.
Customizable
To accommodate variable industry and customer requirements, the paperboard can be custom printed, allowing for product identification, point-of-sale merchandising and instructional purposes.
Technical Specifications
Section of Board
(Region Tradename)
Global Availability
(Formaboard)
EMEA Availability
(Litec)
A - Leg Length One
34.9 – 76.2 mm
(1.375 - 3.0 in)
35 - 60 mm
B - Leg Length Two
34.9 – 76.2 mm
(1.375 - 3.0 in)

35 - 60 mm
C - Caliper
1.0 – 7.1 mm
(0.040 - 0.280 in)
2 - 6 mm
D - Length
63.5 – 3657.6 mm
(2.5 - 144 in)
50 - 6000 mm
Alternate Trade Names
Formaboard
(Available in Americas)
Solution Group
Products
Services
Integration
Automation
pack

bundle

unitize

warehouse

transport